Originally published on huffingtonpost.com on July 26, 2017. Written by Emily Broad Leib, Assistant Clinical Professor of Law, Director of the Harvard Law School Food Law and Policy Clinic, Deputy Director of the Center for Health Law and Policy Innovation.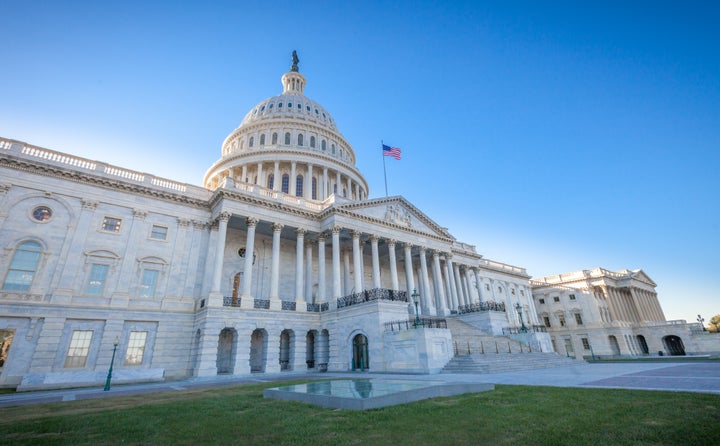 This week, I am excited to join a group of advocates and chefs from Food Policy Action, the National Resource Defense Council, ReFed, and the James Beard Foundation in Washington, D.C. to put food waste on the plates of Congress.
In 2015, the Environmental Protection Agency and United States Department of Agriculture announced a national goal to halve food waste by 2030, but these agencies and Congress have not yet adopted policies to help us meet this ambitious goal. We are now approaching a critical opportunity to implement such policy change: the U.S. Farm Bill, expected to pass in 2018. This legislation shapes our food and agriculture system, covering everything from rural broadband to food assistance programs—yet the last Farm Bill, enacted in 2014, didn't put a single dollar towards food waste reduction efforts.
Along with other food waste advocates, we have been working tirelessly to change that. Food waste is a drain on our economy and our environment, and reducing this waste has demonstrated triple bottom-line results: sending healthy, wholesome food to those in need, reducing the negative environmental impacts of food waste, and creating jobs and economic activity. These are the types of solutions our communities and our businesses want to see from Congress.
In the absence of federal action, states can and do take the lead, and more states than ever are hard at work on finding ways to ensure more food is donated or recovered. According to our research, 20 states and Washington, D.C. have introduced over 80 unique bills to cut food waste in 2017 alone! At the Harvard Law School Food Law and Policy Clinic, we have worked with state policymakers on some of these bills, giving us the opportunity to see this exciting work firsthand.
Two multi-pronged approaches that incorporate many of our top state policy recommendations come from Maine and Washington, D.C. Both would strengthen liability protections for food donors, adding protections for organizations that sell discounted donated food and businesses that donate directly to end recipients; provide tax credits for food donors; and mandate creation of guidance to simplify food donations. Maine's bill would also create a commission to develop a statewide food waste reduction strategy.
Earlier this year, West Virginia enacted a tax credit for farmers who donate food to nonprofit food organizations. Food loss on farms is particularly severe (estimates have found that more than 10 million tons of fresh produce go unharvested or unsold each year) and food recovery organizations are always looking for more fresh produce to give to those in need. Bills like this are a win-win for both consumers and farmers.
Texas passed legislation this June that encourages schools to donate surplus food and school staff to take an active role in the fight against food waste and food insecurity. Food waste in schools mirrors that in consumer households—schools waste around 2 pounds of food per student per month—and bills like these could teach kids to be more conscientious about food, reshaping the next generation of American consumers' habits.
In New Jersey, draft legislation would restrict the amount of food waste going to landfills; the bill requires large food waste generators located within 25 miles of a recycling facility to compost or recycle their food waste, instead of sending it to the landfill. Five states and several municipalities now have organic waste bans like this and many have seen positive results; Massachusetts' organic waste ban achieved a five-fold increase in waste diversion in its first year; it also created 500 new jobs and generated $175 million in economic activity in its first two years.
This is just a sample of the many state laws under consideration this year. These state policies offer great opportunity to turn the tide on food waste, and the sheer number of proposed bills evidences the growing interest in addressing this massive issue. However, states can't do it alone—especially on issues like date labelling and liability protections, in which inconsistencies across the country present serious challenges. Further, much of the infrastructure needed to recover surplus food or divert food scraps to anaerobic digestion or composting is costly, and federal support for this infrastructure can plug gaps in state budgets.
It is time for Congress to take the lead and further the fight against food waste. This week Representative Chellie Pingree and Senator Richard Blumenthal will re-introduce the Food Recovery Act. This legislation presents the first-ever comprehensive attempt to support a wide range of policies that would reduce waste and increase food recovery, and would implement many of our top federal-level food waste recommendations. Consumers, businesses, and advocates across the country are pushing for change, and they're sending a clear message to our federal government: Americans are ready and able to reduce the amount of food we waste, and the 2018 Farm Bill is our chance.
Here's hoping Congress agrees.