Originally published in Boston Business Journal on July 1, 2016 by Jessica Bartlett.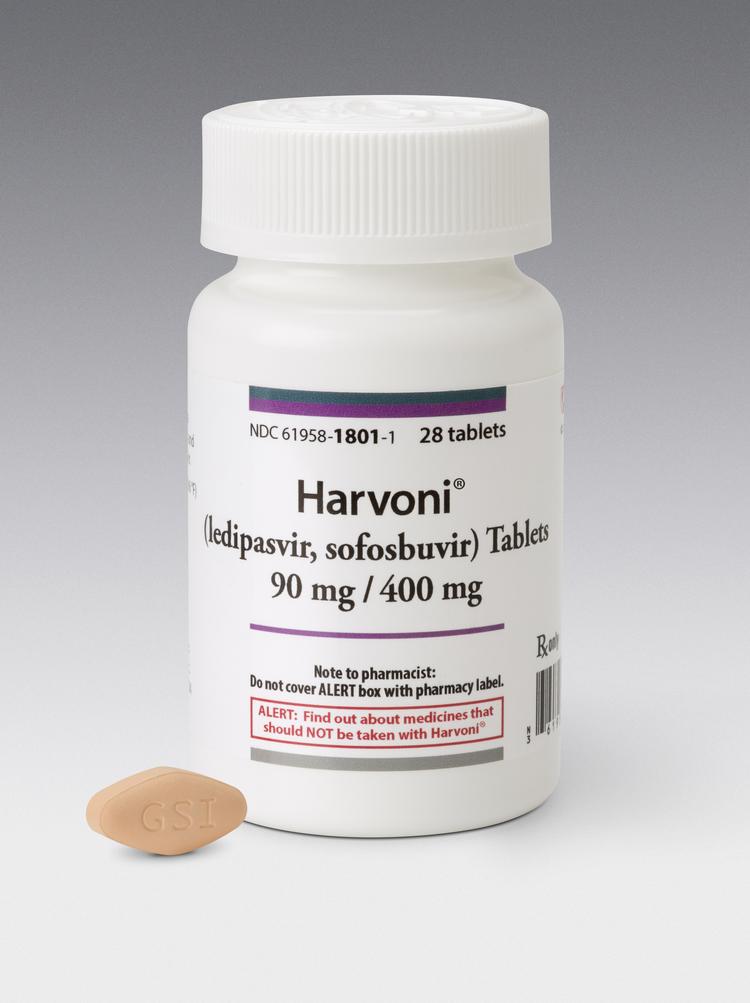 For half a million patients on MassHealth, access to hepatitis C-curing drugs has been limited.
The state has required MassHealth patients, who were being cared for on a budgeted basis, to have severe liver damage in order to qualify to receive the expensive medication, and were also required to be sober.
That will change with an announcement by the state yesterday that it has removed both of those requirements, and forged agreements with two drugmakers to lower the price. That will allow all Medicaid members to receive access to the disease-curing medication without increasing the cost to insurers.
"The MassHealth negotiating team led by Assistant Secretary Dan Tsai was committed to extending access at no net increase to the Commonwealth," said Secretary of the Executive Office of Health and Human Services Marylou Sudders in a release. "We will continue to push drug companies to give us the very best prices on new treatments as they come on the market."
Currently, majority of MassHealth members, cared for under a fee-for-service program, already had access to hepatitis C drugs like Harvoni and Sovaldi without having severe liver damage. Yet over 500,000 MassHealth patients cared for on a budget by Medicaid insurers had more restrictions. Harvard Law School had been pushing for Massachusetts and other states to treat all Medicaid patients equally, and had sued Washington's Medicaid program that required patients to qualify for the drug.
"It's an important first step in the campaign to eradicate (hepatitis C) in the commonwealth," said Kevin Costello, litigation director for the the Center for Health Law and Policy Innovation at Harvard Law School. "Other advocates will be watching to make sure the policy reform is made meaningful at a patient by patient level." Massachusetts is one of 10 states that have removed restrictions to hepatitis C treatments, Costello said.
The agreement negotiates rebates for Gilead's (Nasdaq: GILD) hepatitis C drugs Harvoni and Sovaldi. The state also negotiated a rebate for Bristol-Meyers Squibb's drug Daklinza.
Approximately 80 percent of MassHealth members infected with hepatitis C will take Harvoni. The other 20 percent of infected patients will use either Sovaldi or Daklinza. Some commercial insurers have also negotiated discounts for the Gilead drugs.
The agreement does not include Gilead's recently approved Hep C drug, Epclusa, which is effective on more patients and is at a lower cost. The state said it would continue to try to negotiate rebates going forward.
Despite the lowered price, the state and Medicaid insurers will likely spend the same amount of money on the drugs due to the increased access.
From when the first hepatitis C cure came to market in December 2013 to January 2016, MassHealth had covered 2,830 members needing the drug. Medicaid insurers treated another 1,600 people.
In total, the cost for the hepatitis C drugs for those members was approximately $318 million, which primarily accounted for the high price of the drugs — which run up to $94,500 for a full course of treatment before discounts — and didn't include other hepatitis C-related treatments or outpatient services related to the disease.
"This rebate agreement will expand access to much-needed medication for people suffering from Hepatitis C, and it will save millions in taxpayer dollars," said Attorney General Maura Healey, in a release. "We are working hard with Gilead to improve the affordability of Sovaldi and Harvoni, and we are pleased the company has shown a commitment to increasing access to these drugs."
The federal government touted the agreement and hoped that more states would negotiate rebates with manufacturers to lower the price of the Hep C treatments.
"While we are encouraged that competition in the marketplace has resulted in significant reductions in price over the past year, CMS remains concerned that the cost of Hepatitis C medications remains high, placing a significant financial burden on states," said Andy Slavitt, Acting Administrator for the Centers for Medicare & Medicaid Services, in a statement. "We call on manufacturers and pharmacy benefit managers to continue to find innovative ways to make them more affordable to state Medicaid programs and the beneficiaries they serve."
MassHealth has 1.85 million members. The Centers for Disease Control and Prevention has estimated that approximately 1 to 1.5 percent of the general population is infected with hepatitis C. While the agreement will enable more patients to receive hepatitis C treatment, Costello said there is still work to be done.
"I hope (this is) followed by meaningful outreach to bring people to be engaged in treatment, provider education to get the word out that this is now available and should be utilized …" Costello said, "There's a whole host of parallel steps that can be taken by the commonwealth to make sure it's doing everything it can to eradicate HCV."